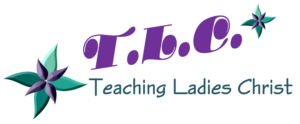 Ladies Bible Study and Fellowship
Postponed until September
We invite you to join us at our in-depth, verse-by-verse Bible study in the Gospel of John. You will experience an awaking of your spirit as you are confronted with the uncompromising yet compassionate Son of God who has the power not only to forgive our sins and give us freedom from them, but experience His everlasting love. If you would like more information, please call our church office.
In the beginning the Word already existed. The Word was with God, and the Word was God.
He existed in the beginning with God. God created everything through him, and nothing was created except through him.
The Word gave life to everything that was created, and his life brought light to everyone.
The light shines in the darkness, and the darkness can never extinguish it.